Therapists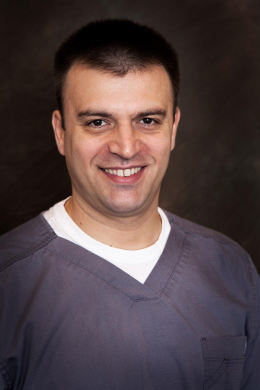 Acupuncturist in Chicago
Emil Slavkov LMT, L.Ac.
Licensed Massage Therapist (LMT) since 2009
Licensed Acupuncturist (L.Ac.) since 2010. Graduate from Midwest College of Oriental Medicine, Chicago, IL
Board Certified by the National Certification Commission for Acupuncture and Oriental Medicine (NCCAOM)
Specializes in:
Acupuncture
Acupressure
Massage Therapy
Medical Massage-Chronic Headache, Piriformis Muscle Syndrome / Sciatica
Tui-Na / Chinese Medical Massage
Fire Cupping
Gua-Sha / Scraping Massage
Kinesio Taping
Aromatherapy
Reflexology
Reiki- Level 1 / Energy Healing
---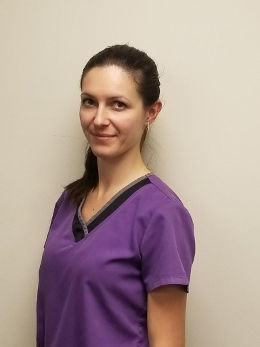 Licensed Massage Therapist
Magdalena Boteva
Magdalena Boteva is Licensed Massage Therapist for the state of Illinois from 2015 and Rehabilitation Therapist (Bulgaria) since 2009.
Magdalena Boteva is specialized in Kinesiology Tape, body stretching and mobilization techniques of neck, shoulder, upper and lower extremities.
---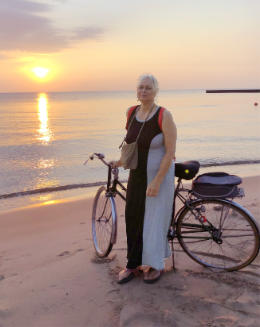 Raminta
Raminta grew up in Lithuania part of ex Soviet Union and learned about acupuncture from her mother, a physician who had taken a course in acupuncture and helped people heal using it. However at that time Raminta was studying Western Medicine and didn't even experience relief from conditions she was treated for with acupuncture.
Fascination with acupuncture came ten years later, after bad shoulder pain went away with one treatment at student clinic of Midwest College of Oriental Medicine, which she graduated in 2009. Since then Raminta helped a lot of people relieving stress, eliminating all kinds of pain, improving digestion and alleviating menstrual problems.  After raising two kids on her own, Raminta is residing in Evanston, since swimming at dawn in Lake Michigan year round is a very important part of her self-care routine. Her dog Ike are her best companion in all adventures.
Experiencing burn out from work Raminta to be an avid advocate self care breathing techniques, Qi-Gong, biking and other exercise, cold exposure, diet, herbs, positive mindset and following natural rhythm of the Sun.